New: Master in Finance and Information Management
Own Finance & Information in the Digital Era
The Technical University of Munich (TUM) offers the Master in Finance and Information Management (FIM) in the upcoming winter semester. The TUM School of Management will be in charge. The Master's program is particularly exciting for mathematics students who wish to specialize in Quantitative Finance. Apply by 31 May 2021!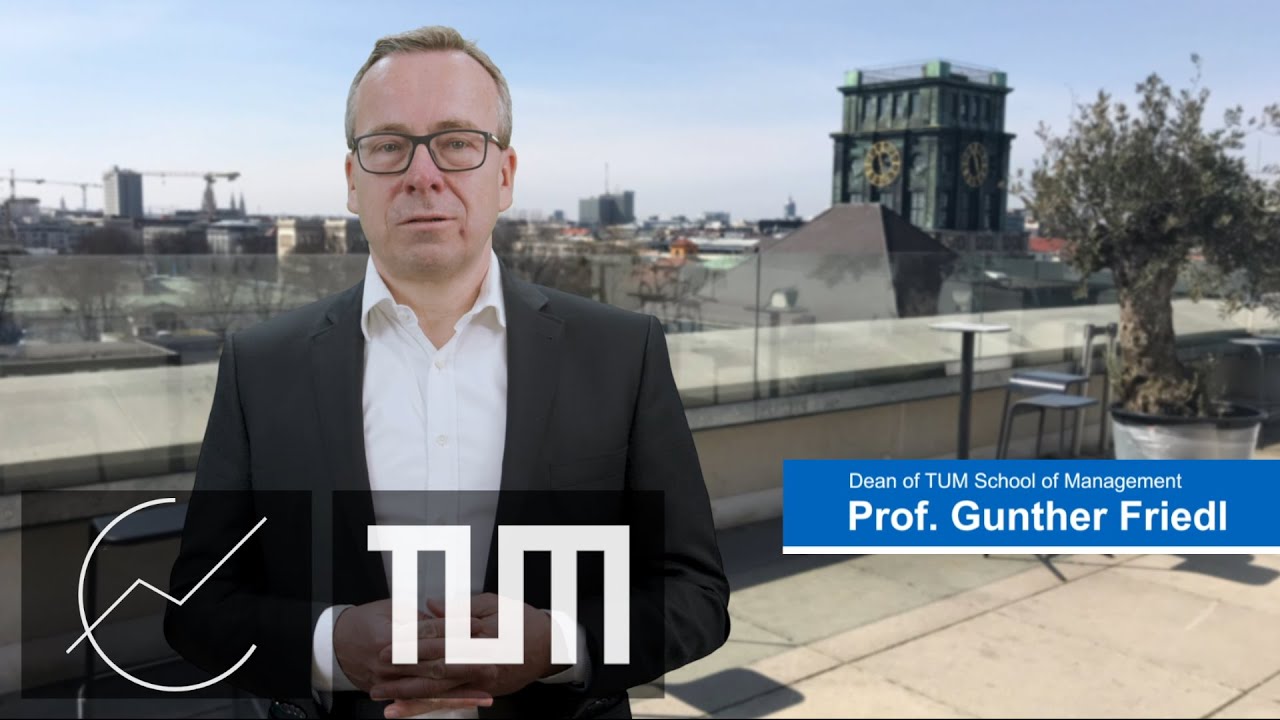 In the Video Prof. Dr. Gunther Friedl, Dean of the TUM School of Management, talks about the implementation of the new and prestigious master program.
FIM – Study Contents
This master´s program offers you the chance to study the unique combination of finance and information management, which enables you to develop your own ideas and connects you with businesses, non-profit organizations, and start-up capital.
You will learn how to push current finance and digital technologies forward and how to handle big data while integrating technology and entrepreneurship. Workshops and hands-on projects with our large network of business partner are also a crucial part of FIM. An international and attractive study atmosphere with small classes and, individual and private mentoring creates the best possible support for you.
A wide range of courses guarantees an excellent academic and professional education. This multifaceted approach prepares you for a unique, interdisciplinary career in responsible and challenging positions.
Who can apply?
The Master in Finance & Information Management (FIM) is designed for excellent and outstanding talents, who completed a bachelor's degree in Economics or Social Sciences, Industrial Engineering, Information Systems, Computer Science, Mathematics including Financial and Business Mathematics, Statistics or related study fields.
For those interested, we offer an information session on 22 April 2021 at 16:00. Thereby, you can expect:
more information about the study program
insights from professors from the departments of Finance, Information Management, and Mathematics
the opportunity to meet business partners from our mentoring program
the chance to hear about the experiences of former FIM students and alumni
answers to all of your questions regarding the study program
Register for the virtual Info Session! All information about the Master in Finance & Information Management you can also find at the Website of the TUM School of Management.
FIM – a success story
In 2004, FIM was introduced within the framework of the Elite Network of Bavaria. FIM has emerged as a great success story ever since: In addition to the University of Augsburg, the University of Bayreuth and the Technical University of Munich, other national and international scientific and business partners constitute this unique and individual study program.
Furthermore, the high reputation of FIM is also demonstrated by the excellent position in the nationwide CHE Master-Ranking of 2008, 2011, 2014, 2017 and 2020 of the newspapers "Die Zeit" and "Handelsblatt", in which FIM was ranked 1st in all categories.